Healing the Hustle Retreat
Maui, Hawaii | October 17th-21st 2022
2023 Retreats:
February, May, October
Ready to Heal your Hustle on Maui, Hawaii?
Jessica is taking 12 courageous women to the gorgeous Lumeria Retreat Center on Maui.
We will spend these 5 days together gently immersed in Healing the Hustle content, time alone to finally slow down and breathe, deep reflection, time to bond deeply with other like-minded women, time to PLAY and have fun, daily yoga and meditation, and group and individual activities to enhance the learning while also having a blast - all while surrounded by the stunning and healing Maui landscape.
Are you ready to join me? Read on to see everything included during the retreat, and then get yourself signed up! There are only 4 spots left in 2022!
↓
Activities
All included in the price, optional, and subject to change
🌺 Yoga and meditation every day 🌺
🌺 Jessica's journal, book, and other goodies 🌺
🌺 Healing the Hustle content with Jessica and small group meetings 🌺
🌺 One on one sessions with Jessica 🌺
🌺 Sunrise at Haleakala (and INCREDIBLE bike ride down) 🌺
🌺 Hawaiian Guitarist one evening just for us 🌺
🌺 Beach day in Kaanapali 🌺
🌺 Labyrinth walk at sunset in Kapalua 🌺
🌺 Dinner in adorable Paia 🌺
🌺 3 months of small group work prior to the retreat 🌺
Not included: airfare, meals off-site, tips for excursions, wine or other alcoholic beverages
Are you ready to join me on this stunning journey?
Proposed Retreat Itinerary
(All optional and subject to change)
MONDAY
DAY ONE
🌺 Arrival, get settled, explore the gorgeous grounds
🌺 Welcome gathering with journals and everything you need to start your Healing the Hustle journey
🌺 Swim!
🌺 Beautiful welcome dinner and sharing!
-------
TUESDAY
DAY TWO
🌺 "Be" day (phone-free)
🌺 Day 1 of gently coaching of Healing the Hustle content
🌺 Yoga and meditation
🌺 Time to unwind
🌺 Breakfast and lunch onsite
🌺 Time with Jessica and group gatherings
🌺 This day is likely to bring some things up for you and we will handle them together
🌺 Dinner out in adorable Paia just down the road
WEDNESDAY
DAY THREE
🌺 Sunrise meditation and yoga
🌺 Morning coaching session on Healing the Hustle
🌺 Afternoon shuttle to Kaanapali beach for a day of swimming in the ocean
🌺 Lunch at Hula Grill
🌺 Walk the Labyrinth in Kapaula at sunset (magical)
🌺 Shopping and HAVING FUN!
🌺 A fun day with new friends as well as some time to "be"!
-------
THURSDAY
DAY FOUR
🌺 EARLY morning group trip to Haleakala and bike ride down! (One of the most incredible things you will ever do!)
🌺 Back to Lumeria early for breakfast and to process as a group about the amazing experience you just had
🌺 Full day of processing, sharing, and Healing the Hustle coaching
🌺 Lots of solo and free time this afternoon
🌺 Yoga and meditation available
🌺 Gorgeous celebration dinner on the lawn
-------
FRIDAY
DAY FIVE
🌺 Last morning together*
🌺 Time to reflect and share through a closing session together. Jessica will provide many prompts.
🌺 Lots of hugs and gratitudes! You will leave so so FULL!
*Your flight will likely be in the afternoon so you can relax or even stay a couple extra days on the island alone to process, integrate, and be.
Included Meals
🌺 Breakfast included each day
🌺 2 lunches included
🌺 3 dinners included (including a special welcome and closing dinners)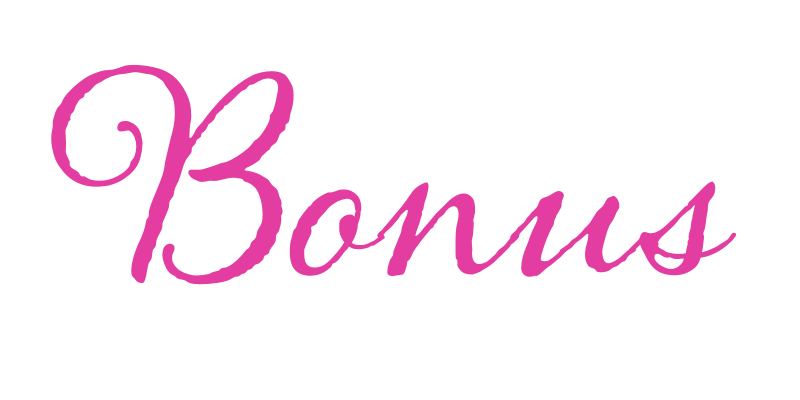 This is a special opportunity to gets loads of in-person group and one on one time with Jessica.
Come ready to laugh, cry, reflect, and process with a group of compassionate, like-minded women in one of the most breathtaking spots in the world.
You will leave feeling refreshed, energized, and transformed.
If you are new to solo travel, or have been wanting a reason to treat yourself, this is it.
This will be the perfect balance of time alone, coaching on Healing the Hustle, therapy time with Jessica, a shit load of fun, new friend time or simply some much needed time alone.
Investment to secure your spot on this incredible retreat:
Choose your option below:
**NOTE: These are small group retreats with limited spaces. Please get in touch if you'd like to be kept updated with news of upcoming retreats.